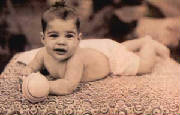 Freddie Mercury - A Star Is Born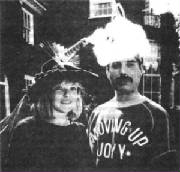 Having fun was a big part of Freddie
The Show Must Go On... And it did!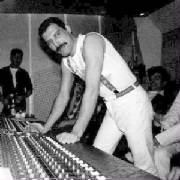 Playing an instrument was like playing with a heart.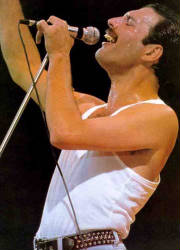 The was in his grasp at wembley Stadium in '86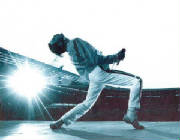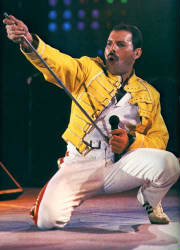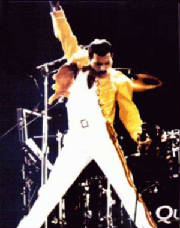 Home and final resting place of Freddie Mercury
Garden Lodge, Kensington, London
Freddie Mercury Personal Quotes
"If I really wanted to make a big confession about my sex life, do you really think that I would go to the Sun, of all papers? Of course I f**king wouldn't! I'm more intelligent".
"There have been some rumours recently about a certain band called Queen, and the rumours are.. the rumours are that we're gonna split up, what do you think? They're talking from here! Pardon me, but I say what I want.. you know what I mean? I don't know. We aren't that bad for four ageing Queens, are we? I must.. I must tell you that I keep wanting to leave but they won't let me. So forget those rumours and we're all gonna stay together until the day we f**king well die, i'm sure".
"This shitty guitar never plays the cords I want it to play - It only knows three cords"
"I'm just a musical prostitute, my dear!"
"I have to go around the world living in hotels. You can have a whole shoal of people looking after you, but in the end they all go away."